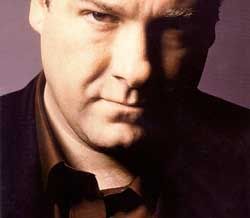 Eye of the Beholder
In early May Genèvre and I went with a couple of friends to an advance screening of Thor
, the latest in the seemingly never-ending run of superhero movies clogging multiplexes in anticipation of next year's The Avengers
…not typically Genèvre kind of movie, but when I told her about my friend's wife's infatuation with actor Chris Hemsworth in the title role, she decided to attend, "if only to see her drool." She never got the chance to see it, because she, like our friend's wife, gasped during the scene when Hemsworth removed his shirt. And she wasn't the only one; the collective gasp from each woman in attendance deafened each male during that scene.
Genèvre's response amused me and surprised her. It shouldn't have; after all, she often finds major home improvement projects every couple of seasons, usually Spring and Fall (the minor windows in our fair state in which the temperature neither roasts nor freezes lawns), and when she does, she watches such HGTV home improvement hosts as Carter Oosterhouse and Eric Stromer…"for inspiration," she said once. "For research," she said another time. Not that she didn't find inspiration for the design of our guest bathroom and master bedroom, but looking at their publicity photos, I tend to think Mr. Oosterhouse and Mr. Stromer inspired other things than architecture. When I mentioned this, she shot back a response devoid of shock or surprise. "Ya think?!"
I could tease her about it, of course, because we have that kind of relationship, but also because physically I'm not exactly in the same league as either Oosterhouse or Stromer. I'm in my forties, and have many of the physical flaws that go along with it: slight spread (though dieting keeps it in check), thinning hair, slight astigmatism. And yet she finds me sexy as hell, telling me once that, if a movie were to be made of my life, she could easily see me played by Paul Giamatti, also whom she tells me is sexy as hell (though a few weeks ago, when I brought this up again after another screening, she told me she was speaking of the Paul Giamatti of Sideways
, not the Paul Giamatti of The Hangover Part 2
). I'm good with that; a woman has never dropped her jaw or lost motor functions upon seeing me, so I have to make do with things like personality and humor.
This came up again recently on a writer's forum I visit regularly. A woman whom I consider a mentor in all things erotic romance occasionally shares objects of her inspiration on the forum: photos of men, sculpted from the same chisels and picks used by Michaelangelo when creating David, almost always either shirtless or nude with strategically positioned clothing. Each model possesses the physical beauty one would expect of such erotic photography, and comments by other writers follow each post, most of them the equivalent of women dropping their jaws. Does it bother me? Of course not; women deserve as much eye candy as men. But Genèvre, who drooled over Hemsworth in Thor
and found inspiration watching the hunks of HGTV, a woman with exquisite taste in men, ultimately didn't see much. "If you wanted to talk about their bodies alone, sure, they're attractive, but most of them don't look like they have a lot going on upstairs," she said once. Another writer, a gay woman, wondered if the commenters looked for more than beefcake. "Do any of you find guys like Jack Nicholson or James Gandolfini sexy?"
And the overwhelming response?
The majority of the writers in this particular group are women. The majority, of course, have their own ideas of physical perfection. So do men. But ask them to mention just three things they look for in a man, do you know what always shows up? I mean, sure, they mention physical characteristics, from eyes to butts, but do you know the one thing that showed up on everybody's list? No, not that
.
A man can be as strapping and as gorgeous as any fashion Adonis found in GQ
or Details
, but, without fail, every woman who responded said that they would choose men who could make them laugh.
I bring up Genèvre's respons to Hemsworth every now and then, in light of the photos on the forum, and she laughs. "Hemsworth looks like he has as much going on upstairs as he does physically. And you know what? He's even pretty funny." Well, that he is, and I'm grateful that he movie wasn't very good, because if as physically perfect a specimen as the God of Thunder can make her laugh, then mere mortal men are doomed.