I think that my vampires in general were influenced by my being allowed to watch the Hammer vampire films. Vampire Circus, also shown as Circus of Fear, was one of those movies." - Laurell K. Hamilton
I'm as influenced by Hammer Films as Ms. Hamilton. Whilst I have never written a vampire novel (I prefer
werewolves
), I was enraptured by Christopher Lee when I was kid, with my butt parked two inches in front of the TV all the way down in our unfinished basement, in the dark, at o-dark-thirty in the morning. Running up two flights of stairs in the dark at 4 am, hearing all kinds of noises as the house settled in the dead of night, and hoping I didn't squeal like the little girl I was and wake my parents made my Saturday nights. I also saw
Vampire Circus
as well as other Hammer classics like
Horror Of Dracula
,
Dracula Has Risen From The Grave
, and
Dracula Prince Of Darkness
.
To me, for the longest time, vampires were dead, horrific creatures. There was nothing romantic about them, although Christopher Lee was a very handsome man. I couldn't get away from the teeth. The blood. The bites. The bruises. The painful death.
It wasn't until I discovered Hammer's
The Vampire Lovers
that I learned vampires could be seductive and attractive in a more lustful way. Ingrid Pitt ruled as Carmilla in
The Vampire Lovers
, which was based on J. Sheridan LeFanu's classic story
Carmilla
, which was also chock full of lesbian undertones.
Now she is a gorgeous vampire! Just my type.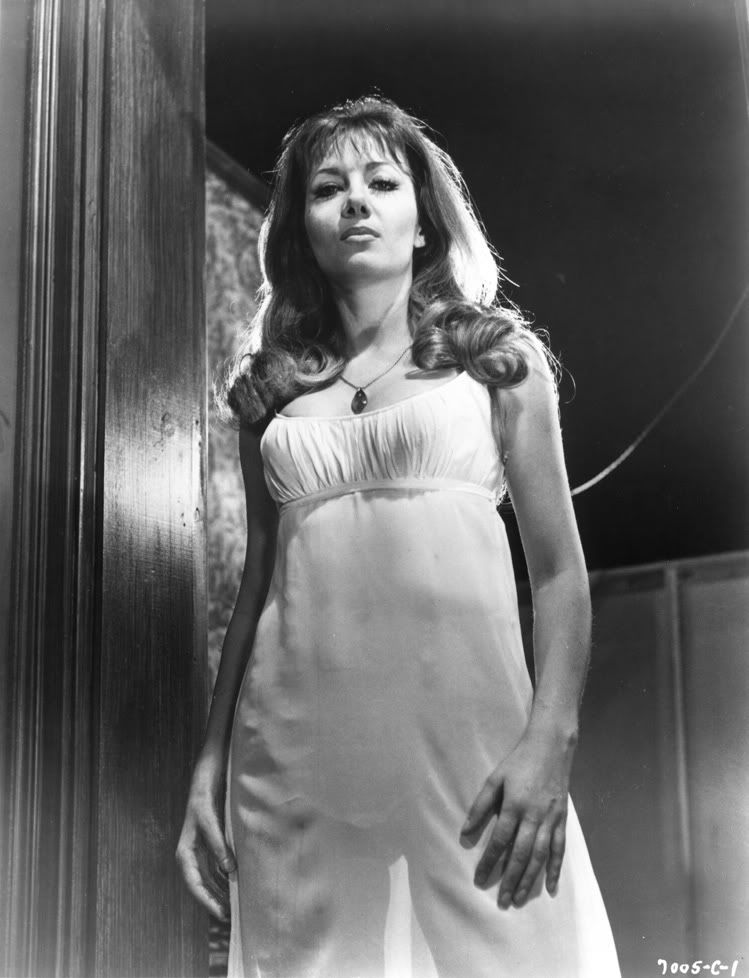 Vampires have been romanticized since Stoker's Dracula and Bela Lugosi's, Max Shreck's, and Chris Lee's portrayal of the undead. Anne Rice is in part greatly responsible for the new, erotic and romantic vision. I'm watching Interview With The Vampire right now. Brad Pitt and even Tom Cruise sure are pretty! Then there is every straight woman's favorite vamp as of late, Mick St. John on Moonlight. Alex O'Loughlin is so gorgeous he takes my breath away! No wonder I'm hooked on Hawaii Five-0 now.
As you can see, I purposefully did not mention any vampires from Twilight. This is a "Sparkle Free" zone. LOL
So which vampires do you find attractive, male or female? Which erotic vamp books do you enjoy? And why?